Scattered Chapters (Book) – Nick Hooper
£29.99
The perfect gift for music-lovers, art-lovers and book-lovers, Scattered Chapters is part of an exciting new multimedia collaboration envisioned by Gordon Giltrap (MBE). Written by Harry Potter film composer Nick Hooper, this book features a series of short stories accompanied by stunning artworks, courtesy of some of the most exciting artists working in the UK today.
Purchase your copy today!
Description
Format: A4, Paperback
Pages: 104
Publisher: Wymer Publishing
The first 100 books sold will be signed by Paul Ward, Gordon Giltrap and Nick Hooper.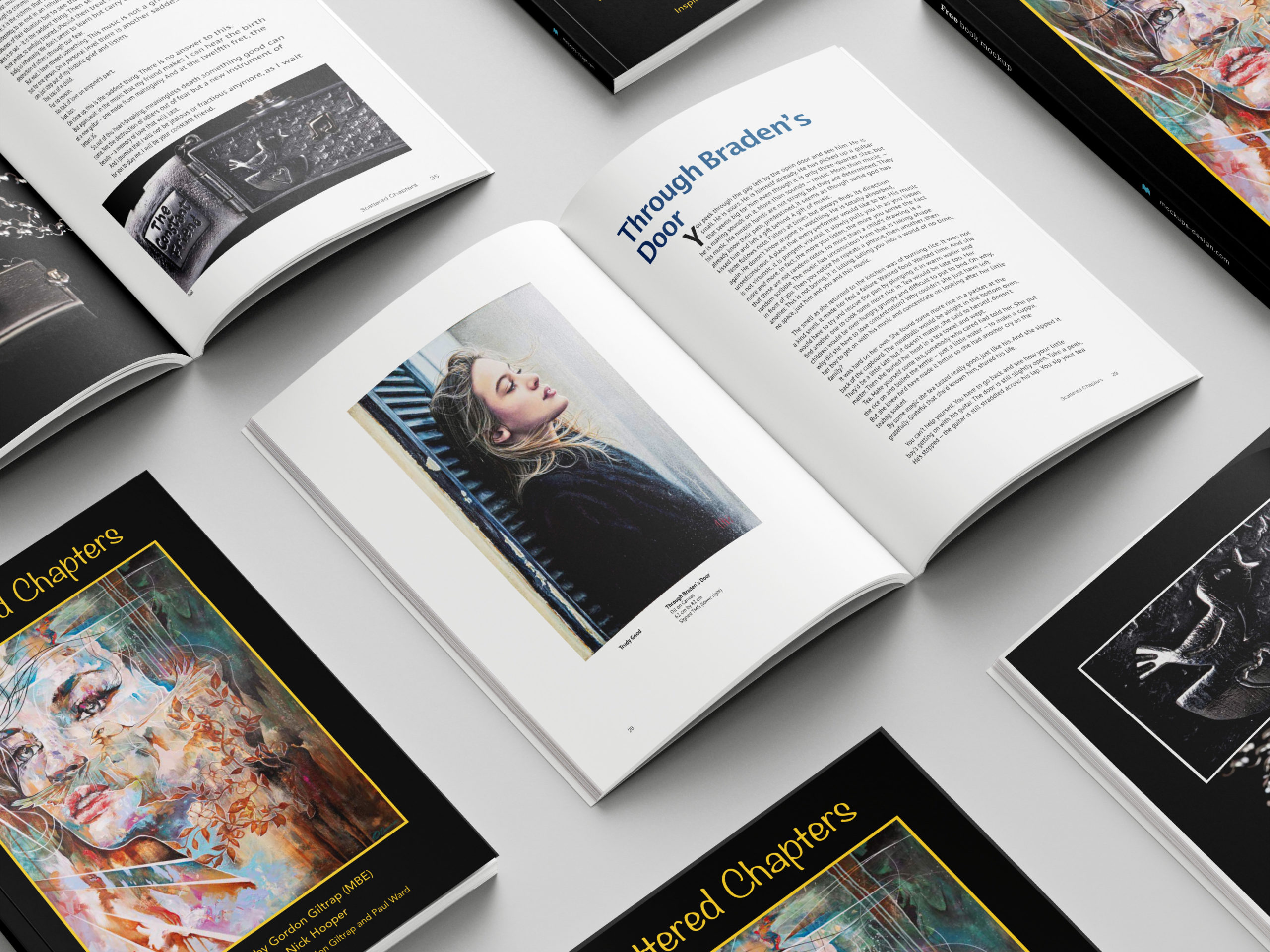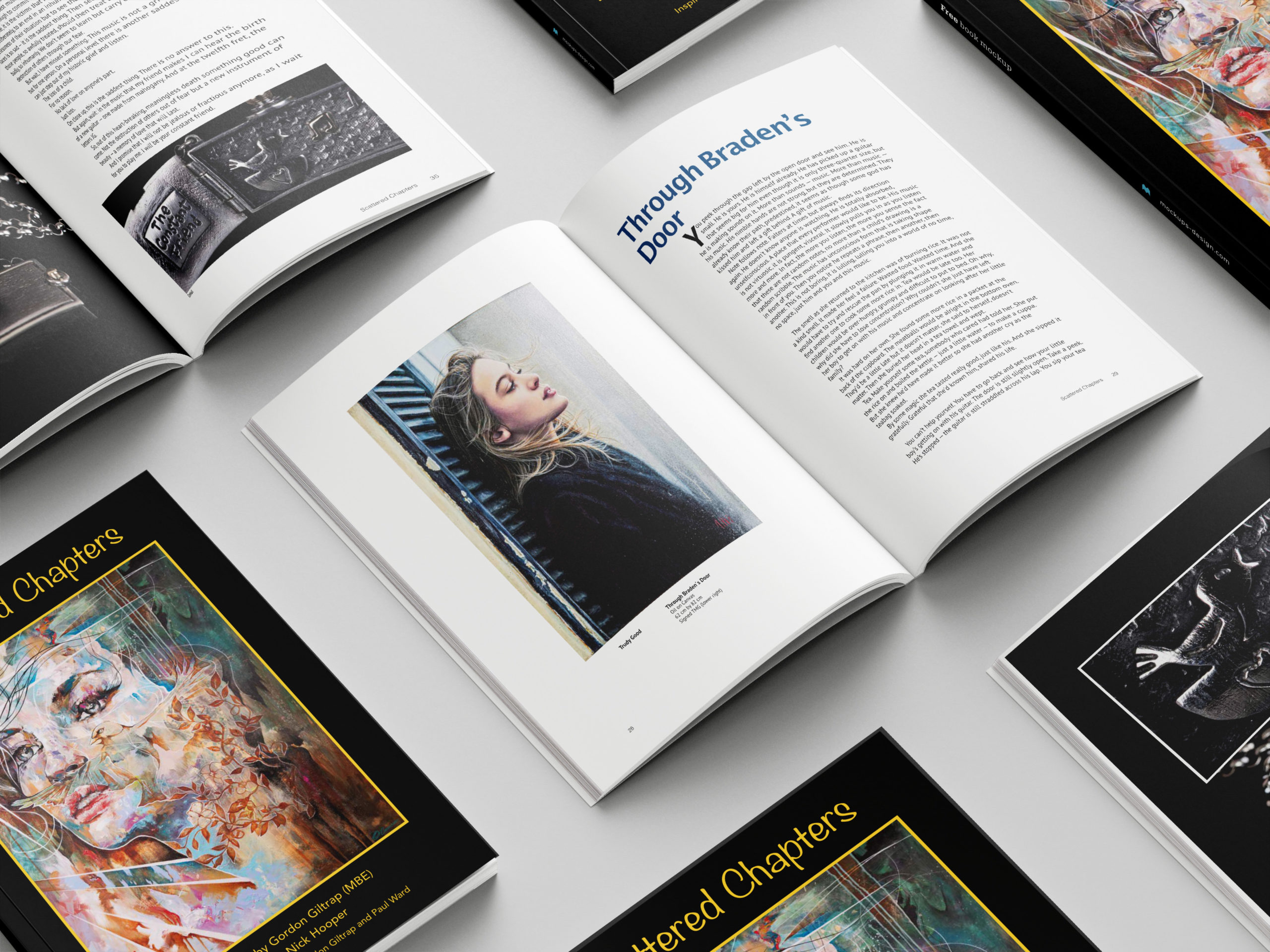 Scattered Chapters started life as a proposed new album release by guitarist and composer Gordon Giltrap MBE and his collaborator, sound engineer, keyboard player and record producer Paul Ward.
Gordon always felt strongly that this could be more than just another CD release and came up with the idea of a series of short stories inspired by the music and history behind each piece. He turned to his friend and long-time collaborator Nick Hooper, who was delighted to pen these stories. This, in turn, could create artwork, again inspired by music and the written word.
Nick spent many fruitful hours during lockdown in his Oxfordshire studio writing stories of various lengths using the ideas and music that Gordon and Paul gave him. There are love stories, mystical musings, thoughts about life and death, and much about music too. The stories vary in length from one page to many, depending on the subject. The tales are sometimes moving, often funny, and hopefully all thought-provoking. Along with the works of art created for each story and the beautiful stand-alone CD of music (not included), Scattered Chapters is an innovative and original way of spending time with words, music and visual images to stimulate the mind.
An exhibition of the project's artworks will run until 23rd August 2022 at Artifex, the largest individual art gallery and craft centre in the UK.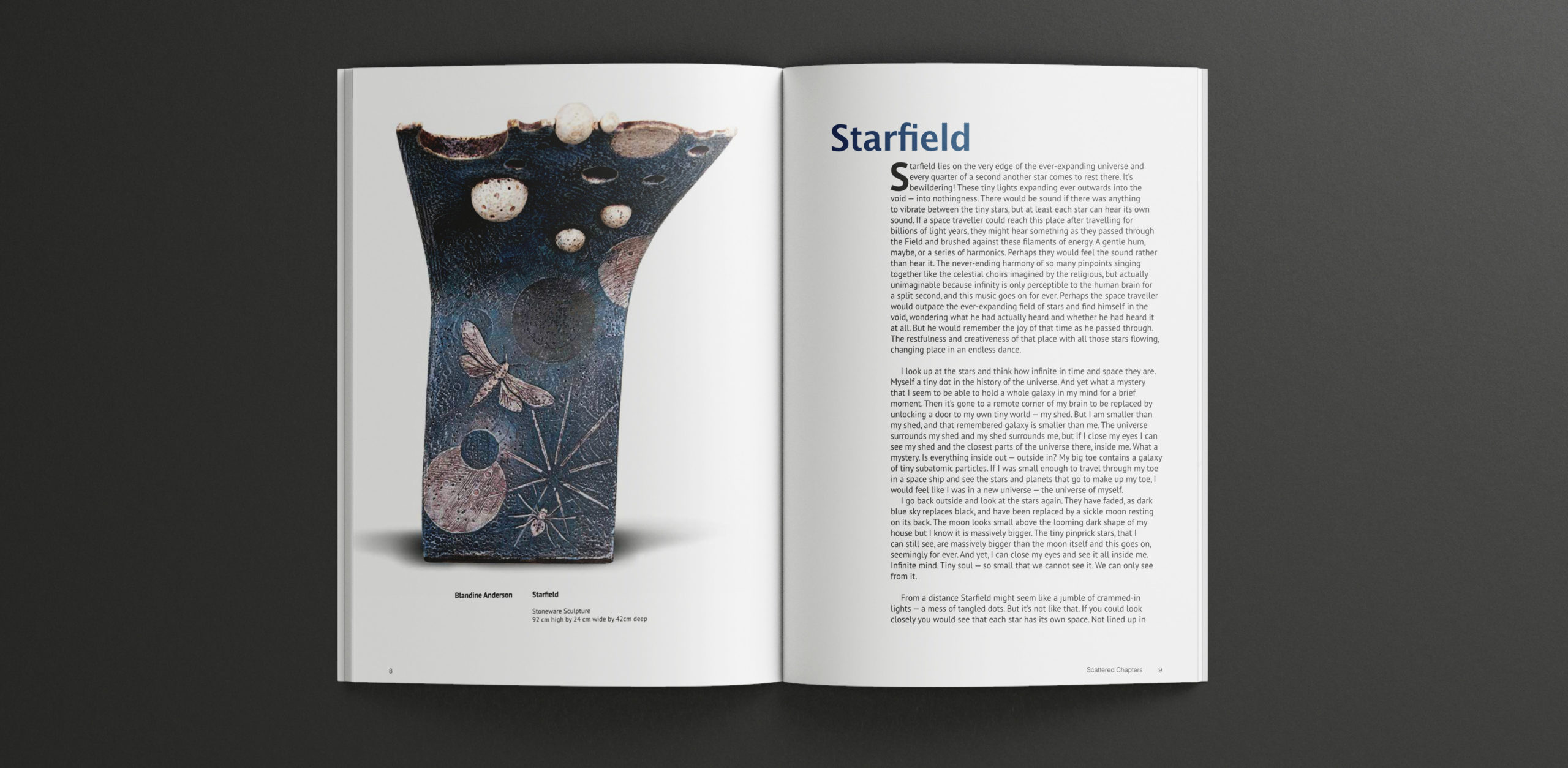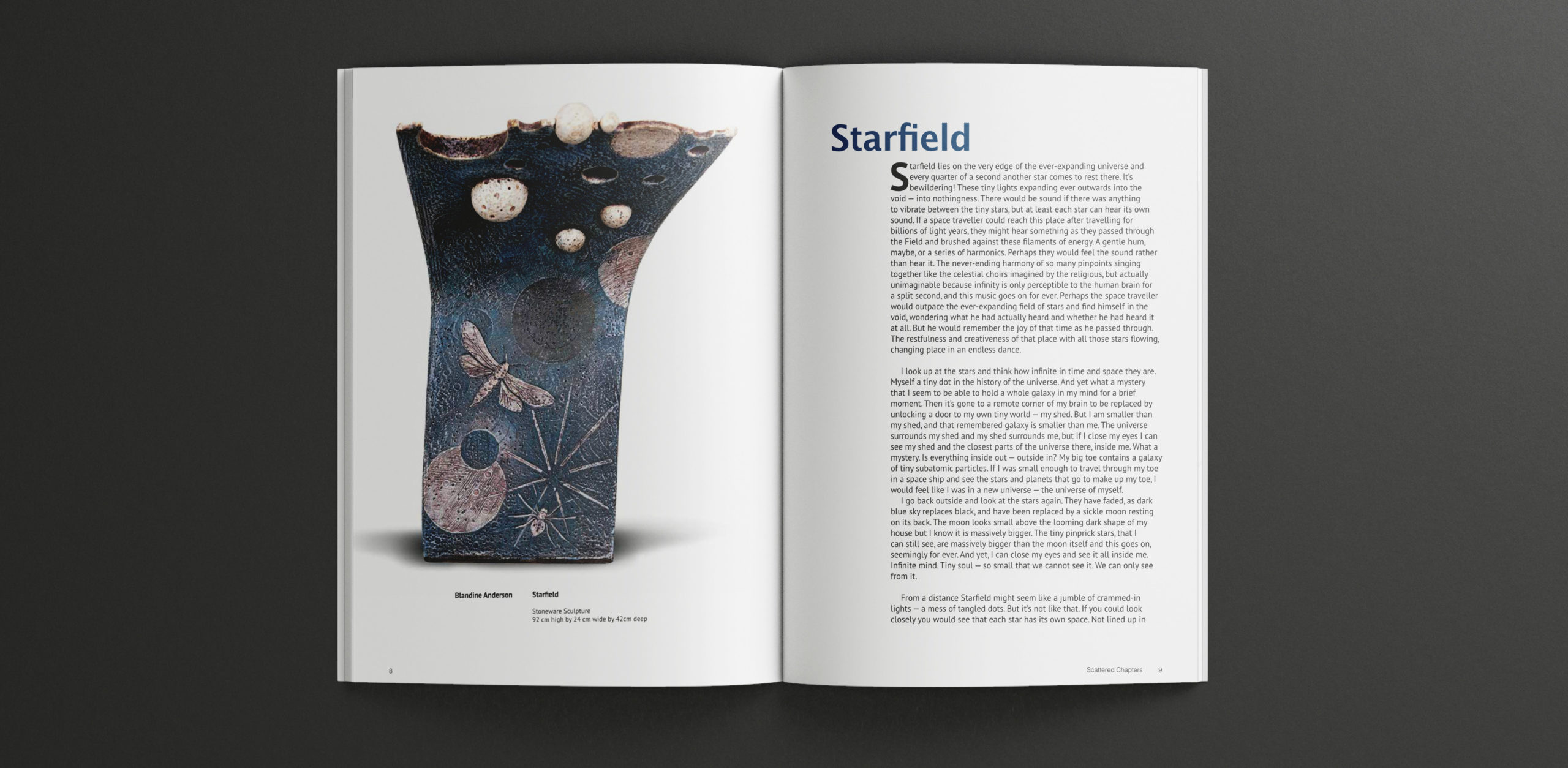 About the Author:
Nick Hooper (known as Nicholas Hooper in the film world) has written the music for over 200 films and has won two BAFTAs and an Ivor Novello award. He composed the soundtrack for two of the Harry Potter films, gaining a Grammy nomination for Harry Potter and the Half-Blood Prince. Inspired by working so closely with J K Rowling's stories, he turned to writing words as well as music. Nick published his first novel Above the Void in 2017 and he has also published a children's book, Bird Being, which is illustrated by local artists in his region of West Oxfordshire. 
Nick is also a guitarist of note, and has collaborated closely with Gordon Giltrap during the past decade, performing with him in concert. During lockdown, Nick created this collection of stories inspired by Gordon's and Paul Ward's latest CD, Scattered Chapters.
He is currently working on his trilogy 'The Art Detective' which features the loveable and intriguing Detective Inspector Arnold.